John Rowney
Experienced User
Username: johnrowney

Post Number: 56
Registered: 02-2015

| | |
| --- | --- |
| Posted on Tuesday, 10 March, 2020 - 15:04: | |
---
I have 5 unused Lester 6.00/6.50-17 whitewall tyres, that I purchased while getting concerned that I would never receive the Coker Firestone tyres I had on order early in 2019.

The Lesters and the Firestones eventually came at the same time, and I put the Firestones on my 1938 Wraith WXA68. They take up room in my shed, so I thought I would get rid of them as I hopefully won't need new tyres for a few more years.

Price - $A1250 for the lot (under half price) plus delivery from the Gold Coast, Queensland.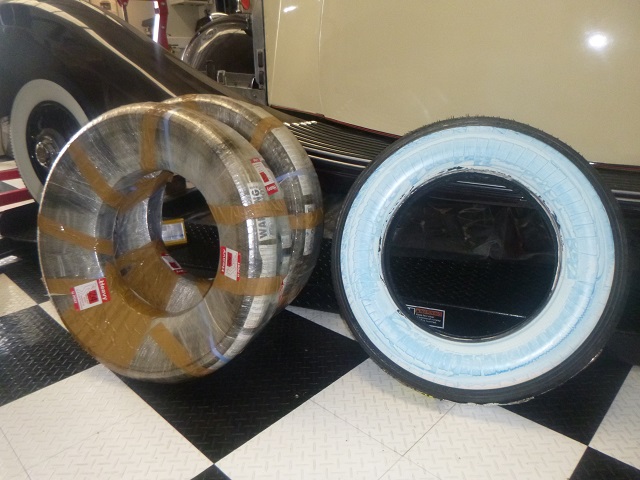 Lester tyres beside WXA68

.